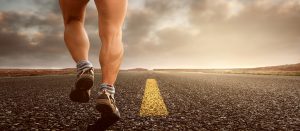 So What Is Revenue Cycle Management (RCM)? 
Revenue cycle management (RCM) is the financial process, utilizing medical billing software, that healthcare facilities use to track patient care episodes from registration and appointment scheduling to the final payment of a balance.
The revenue cycle management process begins when a patient schedules an appointment and it ends when the healthcare provider has accepted all payments. Errors in revenue cycle management can lead to the healthcare provider receiving delayed payments or no payment at all. Because the revenue cycle process is complex and subject to regulatory oversight, healthcare providers can turn over their revenue cycle management to companies that handle this complex process 24/7 with specialized agents and proprietary technologies to manage healthcare provider revenue cycles.
Our Approach
Riverchase gives providers the ability to focus on the health of their patients while we take care of the rest. Our services are geared to a more hands on approach.
Software agnostic:
We work with a number of software companies to offer an array of software solutions to meet your needs or will work with your software vendor of choice.
Revenue cycle services and software should work together:
While software and billing services work hand in hand they should never be purchased as a package deal. Software companies will never rival the quality of a true medical billing company like Riverchase. We do more than "get claims out the door". Riverchase is focused on revenue cycle as a whole to include day to day processes and compliance with ever changing billing rules.
Our services are geared to a more hands on approach in that we are not an invisible billing company that operates behind the scenes, but instead works with you and your staff to create the most streamline processes possible.
We are an extension of your office and available whenever needed. We are with you every step!
So What Makes Us Different?
A deep commitment to compliance that is backed by more than 25 years of industry experience.
Accounts receivable resolution is handled by us not you liberating your time for more important duties.
Meeting with physicians on a regular basis to review operating metrics including consulting on office practices and procedures.
All coders are AAPC certified and we do not outsource or employ any offshore services. We are an all in house company.